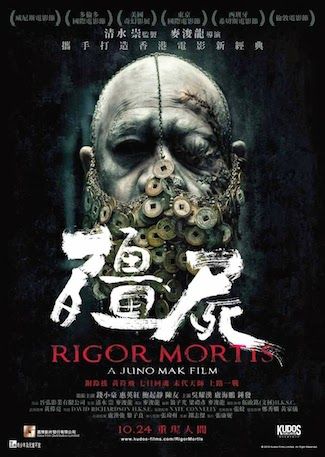 Director – Juno Mak
Cast – Anthony Chan, Siu-Ho Chin, Fat Chung, Kara Hui, Giselle Lam, Billy Lau, Hoi-Pang Lo, Richard Ng, Hee Ching Paw
Release Year – 2014
Reviewed by John of the Dead
It had been a really long time, over a year, since I had viewed an Asian horror film. I was once obsessed with these flicks because of a supernatural binge I went through, and I am glad to make a return to what feels like old times. Rigor Mortis is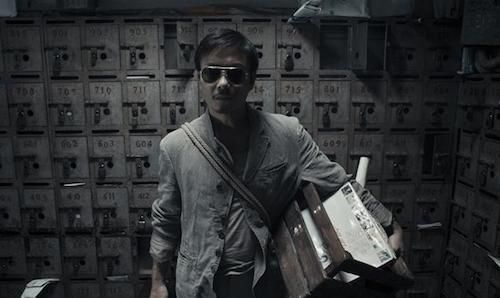 Juno Mak's freshman horror film and a homage to Mr. Vampire, a comedic horror series from the 1980s. This is no horror comedy though. Instead we view an incredibly well-shot, truly atmospheric experience heavy in ghost and vampire horror.
In Rigor Mortis a public housing complex is thrown into supernatural chaos when Chin Siu-Ho (playing himself), a washed-up actor, commits suicide and exposes the evil entities lurking within the complex.
Lai-yin Leung and Philip Yung's script immediately throws us into the sad, desperate, and suicidal life of Sui-Ho. Soon after moving in to the haunted room 2442, he hangs himself from the ceiling fan. Well, at least he attempted to. Channeling his abilities, Taoist exorcist Yau senses the presence of the ghosts triggered by Sui-Ho's suicide and manages to cut the rope before the actor passes to the afterlife. This then begins a slightly wacky tale that delivers more elements of horror than I could have imagined. We learn that the complex is crawling with ghosts only seen by certain gifted tenants, but the death of Uncle Tung proves to be the catalyst for the most extreme horror.
Tung's accidental death shocks his loving wife, and she makes good on her love and loyalty to him by hiring fellow tenant Gau, a warlock, to bring him back from the dead. Little does she know, she is taking on a task she is very much unprepared for. When the initial ritual fails, she propositions Gau for one of more extreme proportions, and a bouncing vampire is resurrected. It is the vampire's "bouncing" that makes this a homage to Mr. Vampire, along with Mr. Vampire actor Chin Sui-Ho portraying himself. The writers include lots of horror and tons of martial arts action to keep the viewer engaged. At 105 minutes I never found myself bored or uninterested in what was going on, and I credit their engaging story as part of the reason behind that.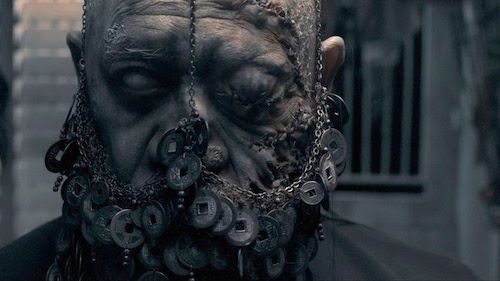 The other reason behind my enjoyment of this film is Juno Mak's incredible direction. From the get-go he immerses us in incredible atmosphere heavy in gloom, shadows, desaturation of colors, and employment of awesome sets / locations. The cinematography is also incredible, making the most of scenes as simple as lighting a cigarette and using them to keep your attention. His execution of the horror is solid, and that is with much of the ghost action coming via CGI effects. I believe his atmosphere had much to do with making the CGI OK. The vampire carnage was great and Mak expertly executes Uncle Jung to be a daunting and pretty spooky antagonist. The "bouncing" from this vampire was actually scary and far from the comedic execution seen in the Mr. Vampire series (no, I'm not dogging Mr. Vampire). Then, throw in the great execution of the martial arts element and Mak shows he is a serious newcomer to the genre as a director. He made his start in the genre as an actor in Dream Home, and with Rigor Mortis as an indicator of Mak's talent I look forward to his future work.
Overall, Rigor Mortis is a solid supernatural horror film from a freshman director who performs like an esteemed genre veteran. Check this out if you are seeking good Asian horror.
Rating: 7/10
…Additional Stills…